In product engineering, innovation, design, development, testing, and deployment are all part of creating a software product. However, a shift from conventional software engineering to product engineering has occurred because of the development of Web 2.0 technologies and utility-based software delivery via software as a Service (SaaS).
In addition, investors are likely to join the product engineering services industry due to the growing demand for new and innovative goods from companies and consumers around the globe.
It is expected that by 2021, the product engineering services market will grow at a CAGR of 8.2% from 2016 to 2021, according to Markets and Markets (Markets, 2016). There has never been a better time to leverage outsourced product engineering services, which allow clients to concentrate on their core business activities. Customers may also benefit from low-cost technical leadership by using these services.
Market Forecasts Promises A Green Pasture
2021 expects product engineering services to expand from $676.17 billion in 2016 to $1,003.12 billion at a CAGR of 8.2%. Developing middle-class customers in emerging nations is driving the industry due to increased environmental consciousness, the increasing usage of alternative fuel and renewable energy, and the convergence and bridging of device barriers. For worldwide R&D networks, the use of new era engineering methods and digital technologies is necessary.
Read More :  How Much Does It Cost To Build Messaging App?
North America's market is predicted to grow at a modest rate to keep pace with technological advances and an increase in demand for product engineering services. The product engineering services market in the area is growing because of the need and demand for constant innovation and technical advancement in sectors, such as aerospace & military, automotive, industrial manufacturing, and IT & telecom.
The economies of the United States and Canada heavily influenced the North American market. In addition, North American nations have seen the rise of connected/innovative technology because of product engineering services. Considering this, the product engineering services industry in the area is booming.
We expect product engineering services in the Asia Pacific to increase rapidly because of the increasing popularity of the Industrial Internet of Things in China, India, and Japan. IIoT is also bringing new business models to the IT industry in the area. This is expected to lead to an increase in demand for product engineering services. In addition, product engineering services are seeing an uptick in the Asia-Pacific region because of expanding infrastructure in China, India, Japan, and Singapore.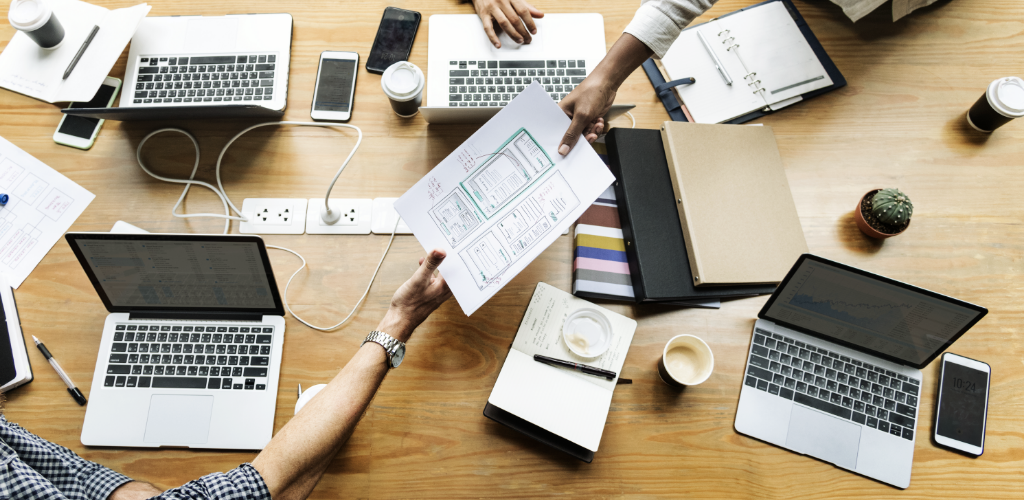 Product Engineering Services – Development Stages
Products are designed and developed using diverse hardware, embedded software, and IT services solutions by product engineering consultants.
Product engineering goes through various stages, from the beginning to the conclusion of a product's lifespan. This means that understanding the different stages of product engineering is critical when discussing the subject.
Documentation of requirements and specifications: This is when the basic concept is documented in terms of specs and requirements. The proposal is then examined further to see whether it is worth pursuing. Though a notion may seem fascinating at first, it may not be worth pursuing.
Designing: A design is created after the idea has been completed, and the engineering drawings have been drawn up. Before the design is finished, any adjustments and enhancements are made.
Developing: Developing or constructing the product is the next step. There's a lot of focus on the project's implementation and cost management.
Testing: To ensure that a created product is error-free and can be utilized as intended, it must be subjected to rigorous testing. During this stage, any flaws must be discovered and corrected before the product may be released to the public.
Product Release: After the product is produced, it is subsequently launched into the market for consumers to use. To enhance the product in future releases, user feedback must be gathered. External product testers may also understand the user experience better.
The product must be supported and maintained until it reaches the end of its useful lifespan and is replaced by another model.
Re-engineering: After the product is introduced into the market, it will be updated and improved regularly and maintained. A support system must be built to address client complaints and resolve them quickly. Finally, the product must be supported throughout its intended lifetime.
Additionally, re-engineering is essential because goods must be built to be scalable to satisfy client needs in the future. This helps meet the demands of customers, but it also permits items to advance.
Demand Is Rising
Buyers are always looking for new features and functions, and companies are always looking for higher quality and lower costs from product makers. Therefore, a new engineering service has been developed to meet the rising need for quicker product deliveries in the product engineering services industry because of the increasing demand for faster product deliveries.
Products are designed and developed using diverse hardware, embedded, software, and IT services solutions provided by product engineering services. Product engineering services are available at various stages of a product's existence, from creation to demise.
Independent Software Vendors (ISVs) are increasingly adopting Social, Mobile, and Cloud technologies in today's highly competitive corporate environment to spur creativity, accelerate product development, and reduce costs.
The product engineering solutions in the UK offered by various product engineering organizations enable software product companies to become more flexible and responsive to the changing product engineering services market and competitive environment. An additional service provided by product engineering firms is an instruction in managing product development projects according to a predetermined plan and tracking each stage of development, from concept to finished, marketable product.
As a result, demand for technology solutions has grown, as has the trustworthiness of the goods used by customers, who have become more reliant on them.
The pandemic contributed to Product Engineering Services' success.
Software and product development companies have been severely affected by the spread of the COVID-19 pandemic. Because of the influence of COVID-19 on their market and sales, technology product customers are likely to demand their product engineering services to help with decreased billing rates and greater assistance to keep inventing.
However, small and medium-sized businesses (SMEs) have little choice but to deliver services at lower rates due to decreased worldwide investments and losses in every sector. Product engineering service providers have the option to collaborate with their customers to develop innovative technological products.
As a result, product engineering service providers will supply distinctive and transformed items to customers when the global economy returns to full capacity.
Several companies still have a significant influence on meeting business needs because of their increased efficiency and low costs. Most product engineering organizations have instituted work-at-home arrangements for most of their workers.
It is subject to those who stay in the office to social isolation and sanitization norms and restrictions. As a result, many product engineering services, from 3D sketching to engineering analysis, are being outsourced. During the pandemic, design automation, control engineering, production engineering, embedded systems, and plant design engineering rely on this technology.
However, a slowdown in demand and sales is affecting the product engineering services market for several critical end-users, such as aerospace, automotive, construction plans, and semiconductor construction plans.